Time flies! The children of Harrow Little Lions Early Years Centre have had a great year in this loving family.
In the new academic year Pre k and K3 children are moving on to a new stage, from pre-school to kindergarten for real, and from kindergarten to primary school …… Another exciting journey awaits them at Harrow Nanning!
Last week, the HLL Moving Up Ceremony was held at the school and the children's innocent and lovely performances and enthusiastic smiling faces filled the auditorium with joy.
All the children were taken to the stage to showcase themselves, so let's take a look back at the highlights of the ceremony!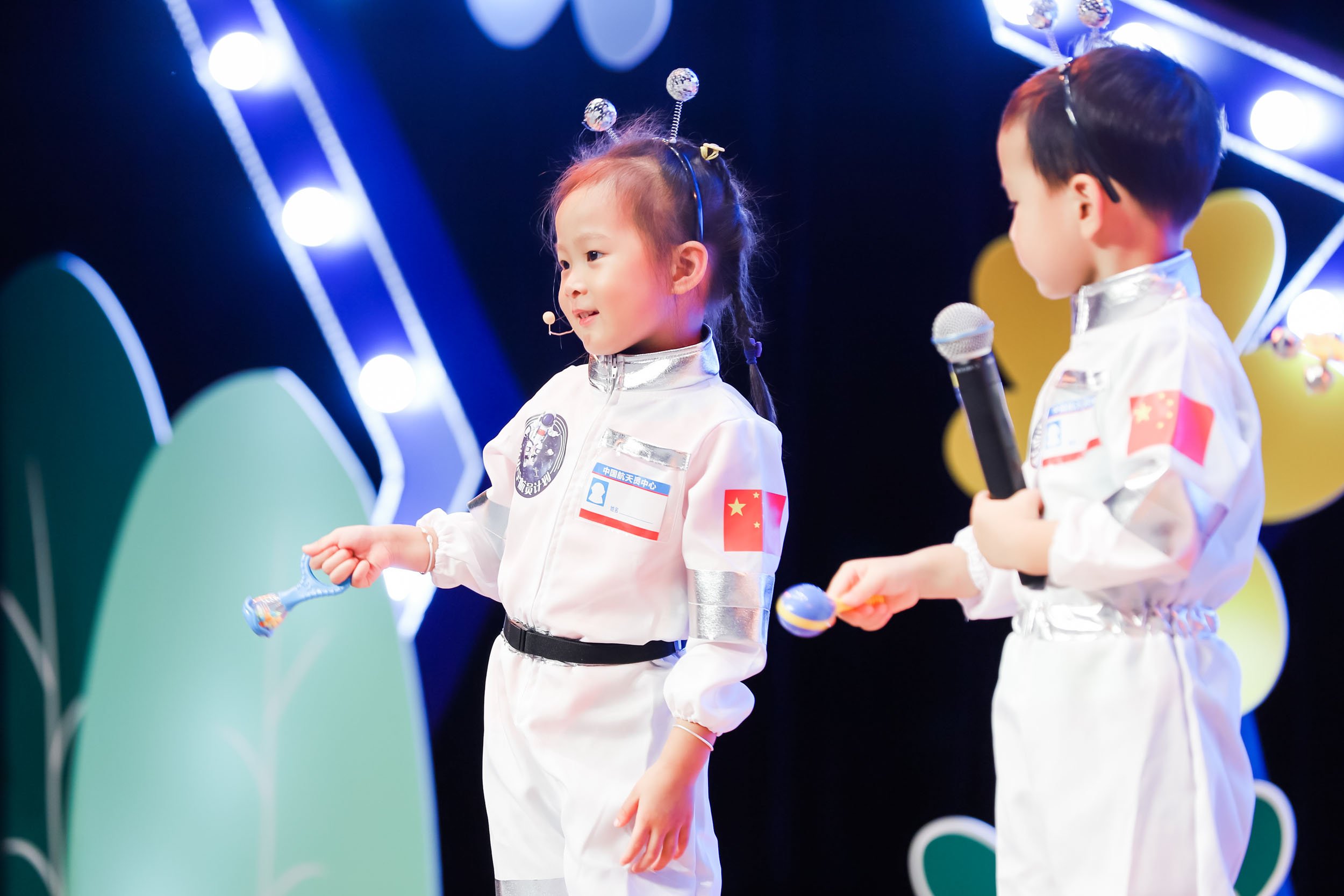 One of Pre-K class'favourtie topics this year was Space. Let's join them and reach for the stars!
K1 children performed one of their favorite class songs "Mr Golden Sun" and one of their favorite movement songs from their Under the Sea topic "Party on the Ocean Floor".
Flowed by K1, the little lions from K2 and K3 told a story about the naughty Gingerbread Man in English. The parents and teachers were also entertained by the childlike performances and singing.
Chinese education is also at the heart of the teaching at Harrow Little Lions Early Years Centre. Led by teacher Miss Leah, the K3 children set to music and told us about the changing seasons in the Chinese ancient poems.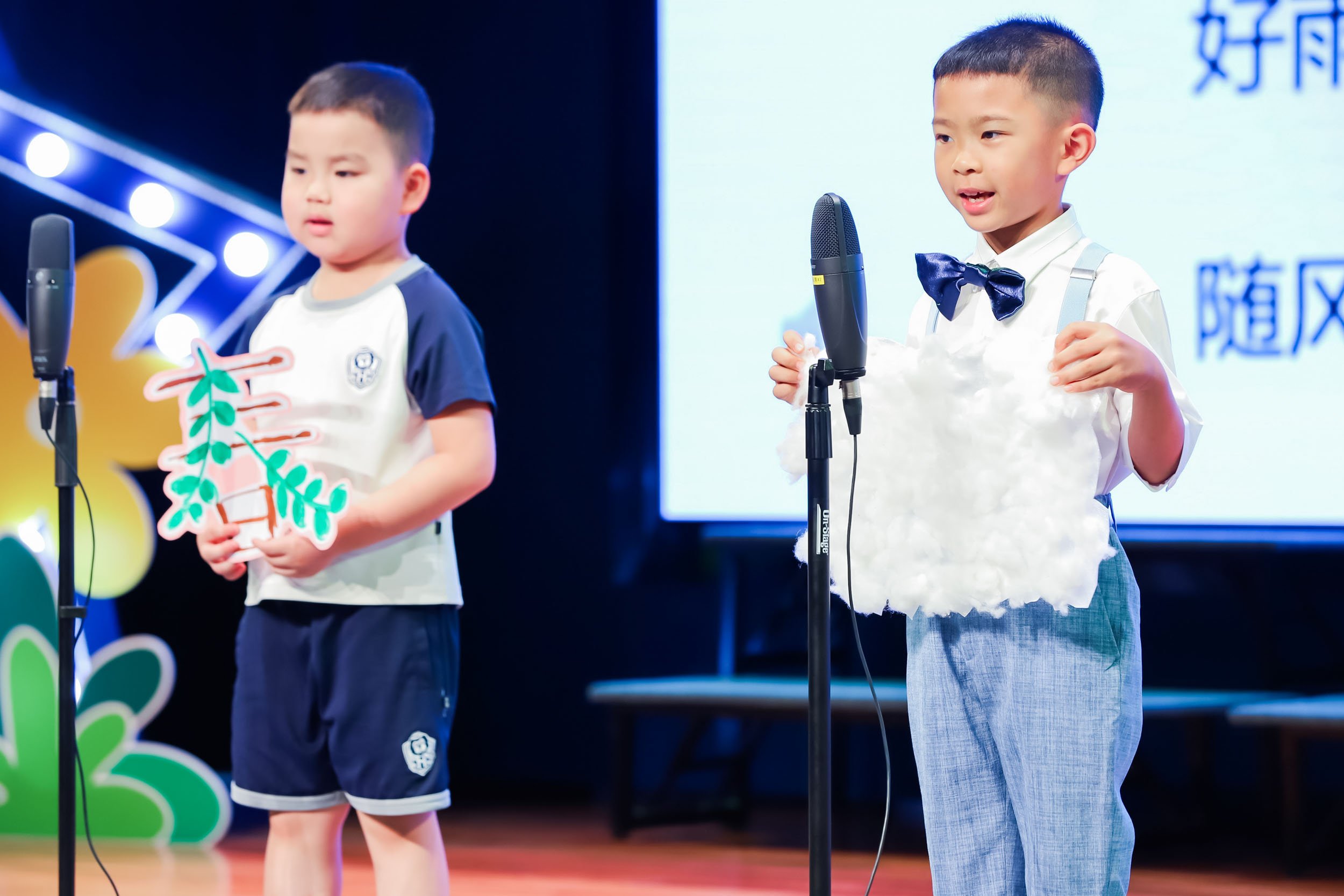 Spring comes to the poetry <Delighting in Rain on a Spring Night>. "It enters the night unseen with the wind
and moistens things finely, without a sound."
Summer comes to the poetry <Small Pond>. "A slim lotus leaf, not yet unfurled, scarcely appears. When on its pointed tip a dragonfly is alighted."
Autumn comes to the poetry <Song of the Chi Le People>. "The endless azure sky, and the boundless prairie. The wind bends the grass to reveal. Herds of cattle and flocks of sheep."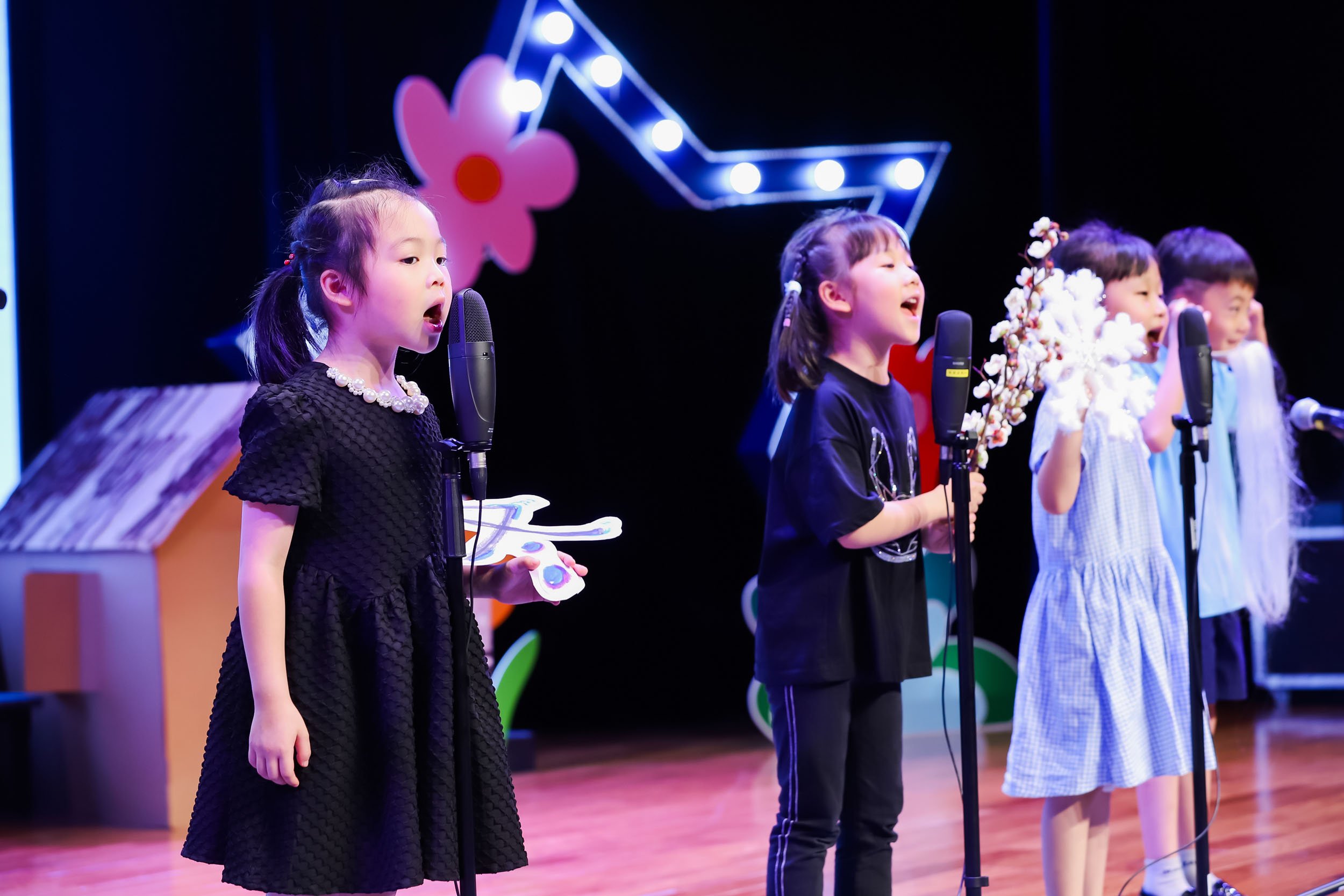 Winter comes to the poetry <Plum Blossoms>. "Aloof one knows they aren't the snow, as faint through air soft fragrances flow."
At last, all HLL students shared with audience a song <Happy face> to show their happiness and love of learning.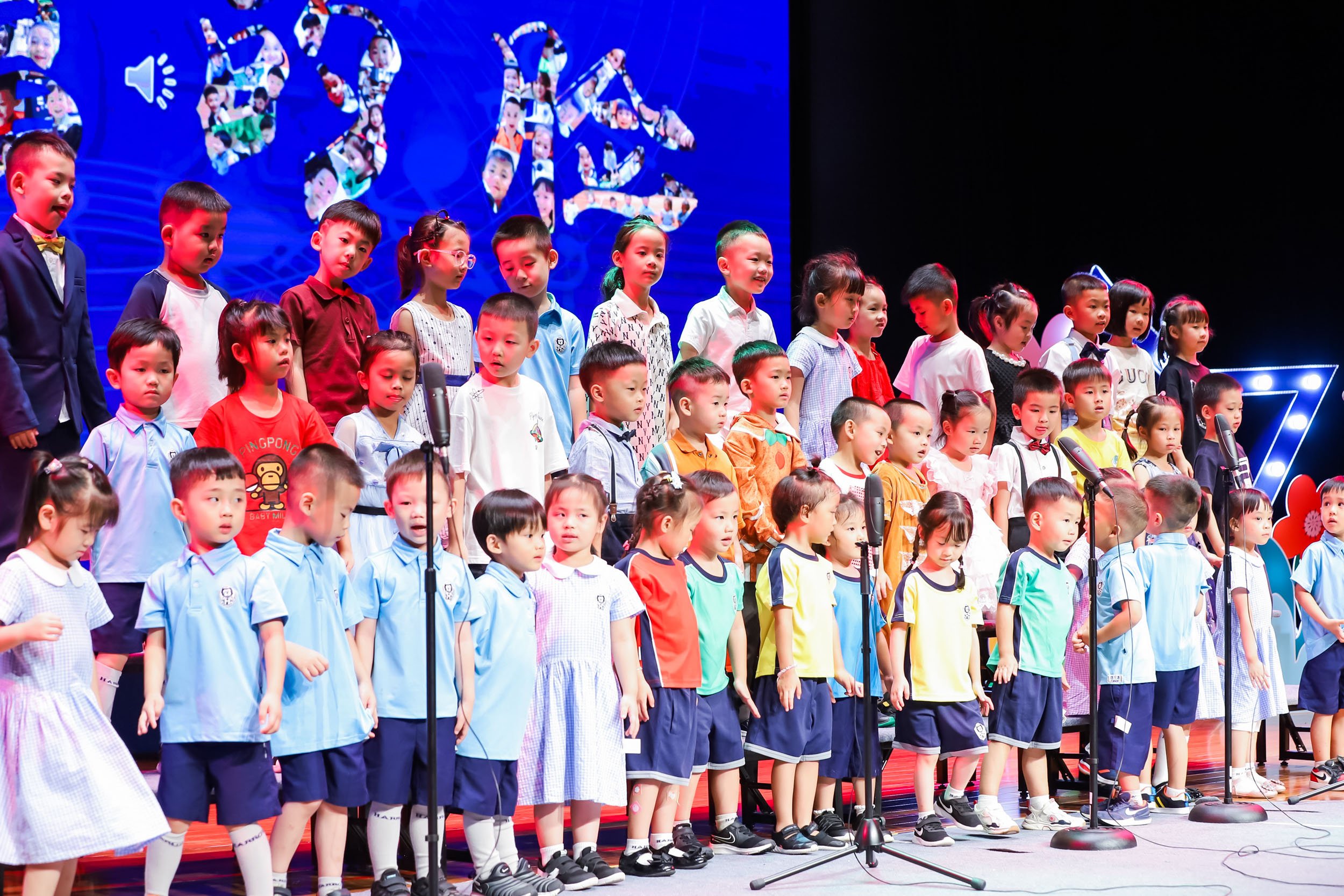 There was also a special part of the ceremony where the G3 students who will be moving on to primary school gave their mothers and fathers flowers as a gift to thank them for their dedication to them on their journey of growth.
At Harrow Nanning, the growth of the little lions has just begun. Nancy Elders, Lower School Headteacher of Harrow Nanning, Glesni Guest, Head of Nursery, Yao Yao, Head of Chinese, and Paul Reynolds, K3 teacher, all gave their best wishes for the children and the future of the nursery at the ceremony.
"Learning is a treasure that follows its owner everywhere."
"We hope that this school year was everything the children dreamed it would be. We are very privileged to be a part of the fantastic achievements these children have made this year and we are excited to see what they will go on to achieve next."