"The beast is finally coming back to its cage" ~
Among the little lions, there are "little adults" who can brush their teeth and wash their faces by themselves and take care of their younger brothers and sisters.
There are also "little newbies" who has just bid farewell to their dear parents and are learning to experience campus life independently from now on.
After a summer vacation, the children are both nervous and looking forward to the new campus environment.
"Can I make good friends?"
"What will my new teacher look like?
"Will I like my new classroom?"
In this special adaptation period, all the teachers and staff of Harrow Little Lions Early Years Centre are well prepared.
They are not only the "pilots" on the children's growth path but also the "guardians" of their living and learning.
So what did the little lions do in the kindergarten full of love and joy during this period?
Let's take a look!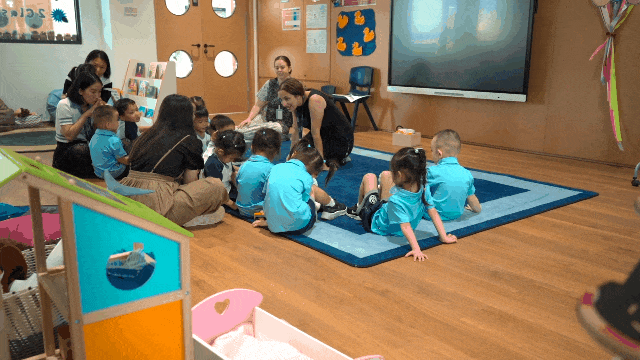 The teachers, teaching assistants, and nannies work together to ensure a seamless transition as possible. They strive to find a perfect balance point so that children can familiarize themselves with the new environment and new partners as soon as possible. Let them adapt quickly and ensure that they can feel happy and comfortable in the new classroom.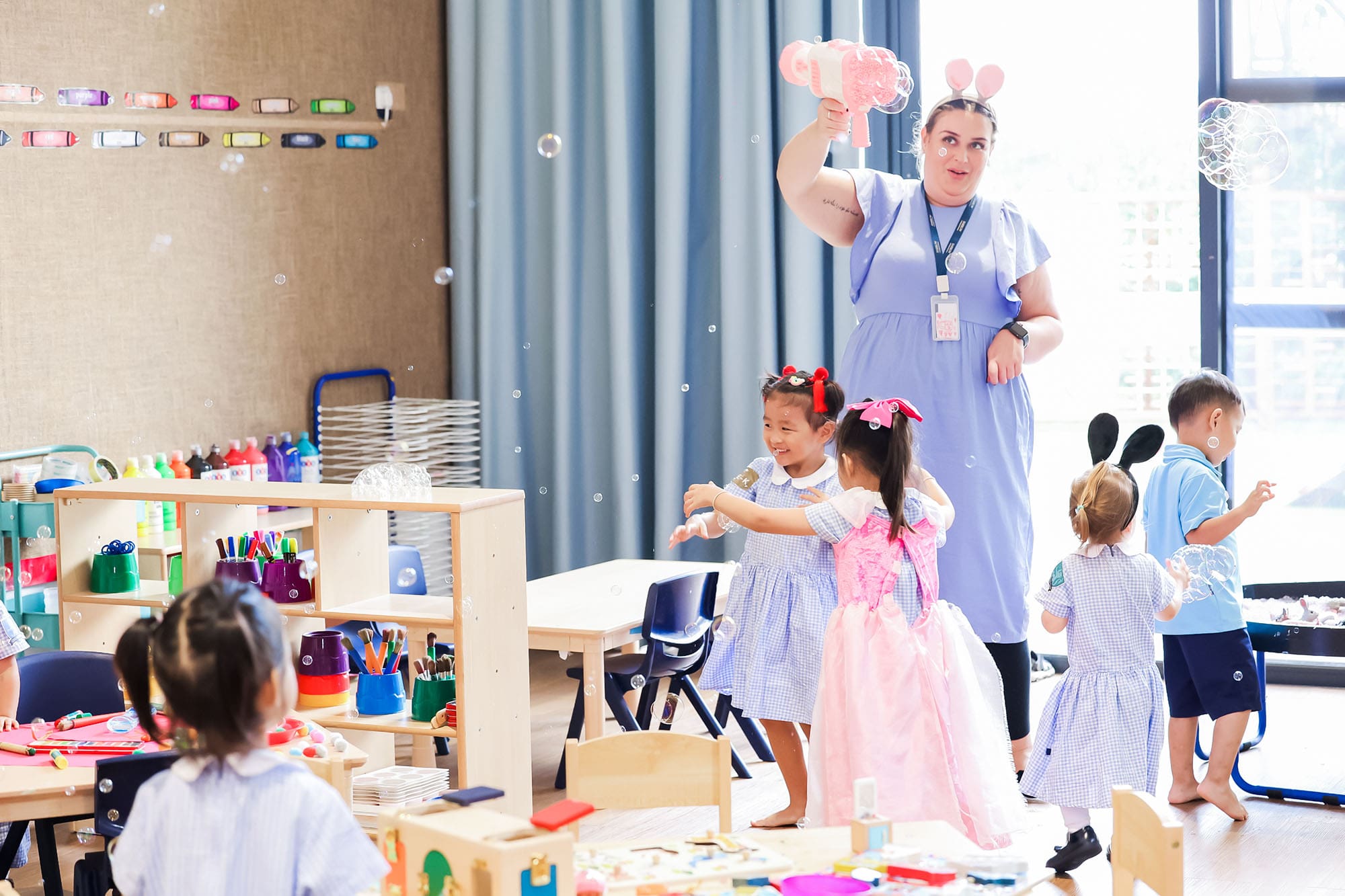 Teachers gradually establish daily routine to make children familiar with kindergarten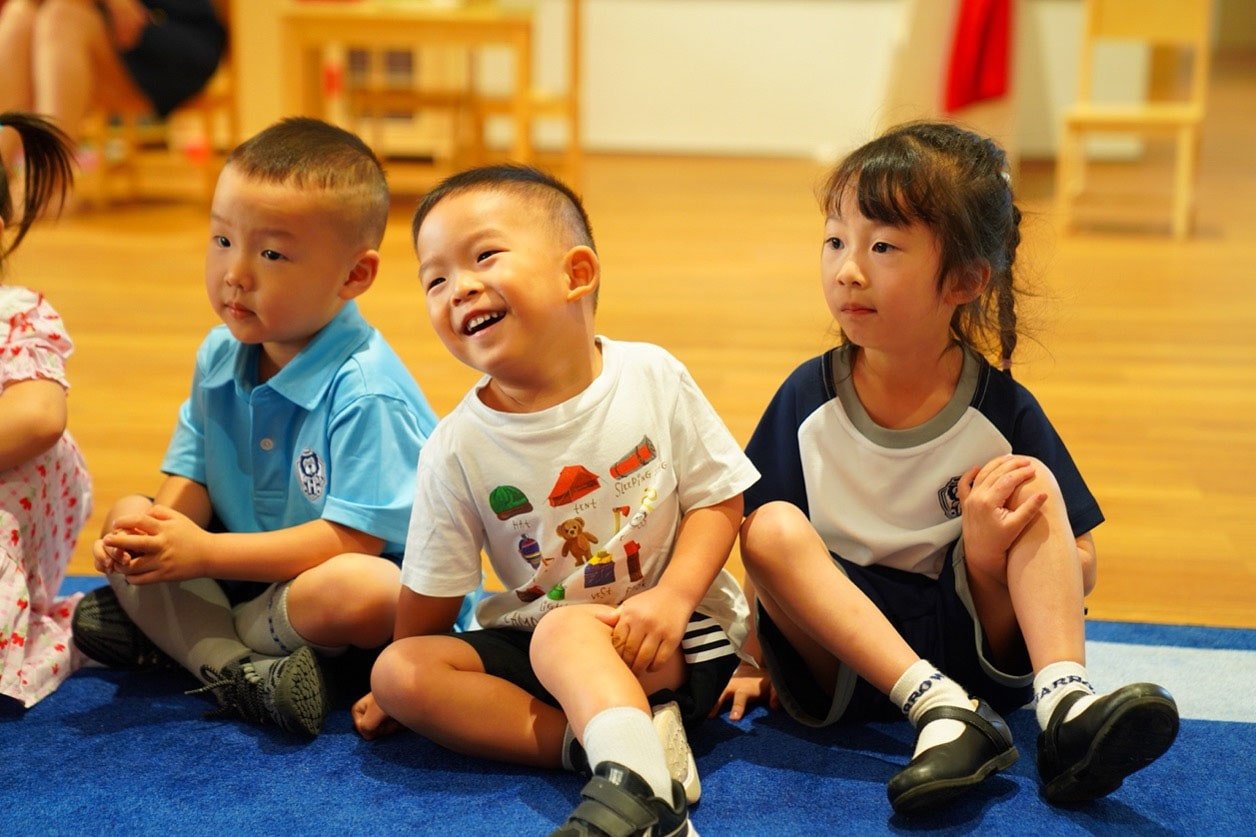 Teachers gradually establish daily routine to make children familiar with kindergarten
For children, it is the most crucial thing to establish a complete set of rules and daily routine for them. In this way, children can build a sense of familiarity. Through a sense of familiarity, children began to establish contact with the school. Children know where they will go and what will happen next, and they will not feel strange in the new environment and will no longer feel lost.
Teachers always ensure that the rules and order established in the teaching and childcare process are consistent. Through the fully synchronized working method, they establish a close relationship with the children and make the children love the kindergarten~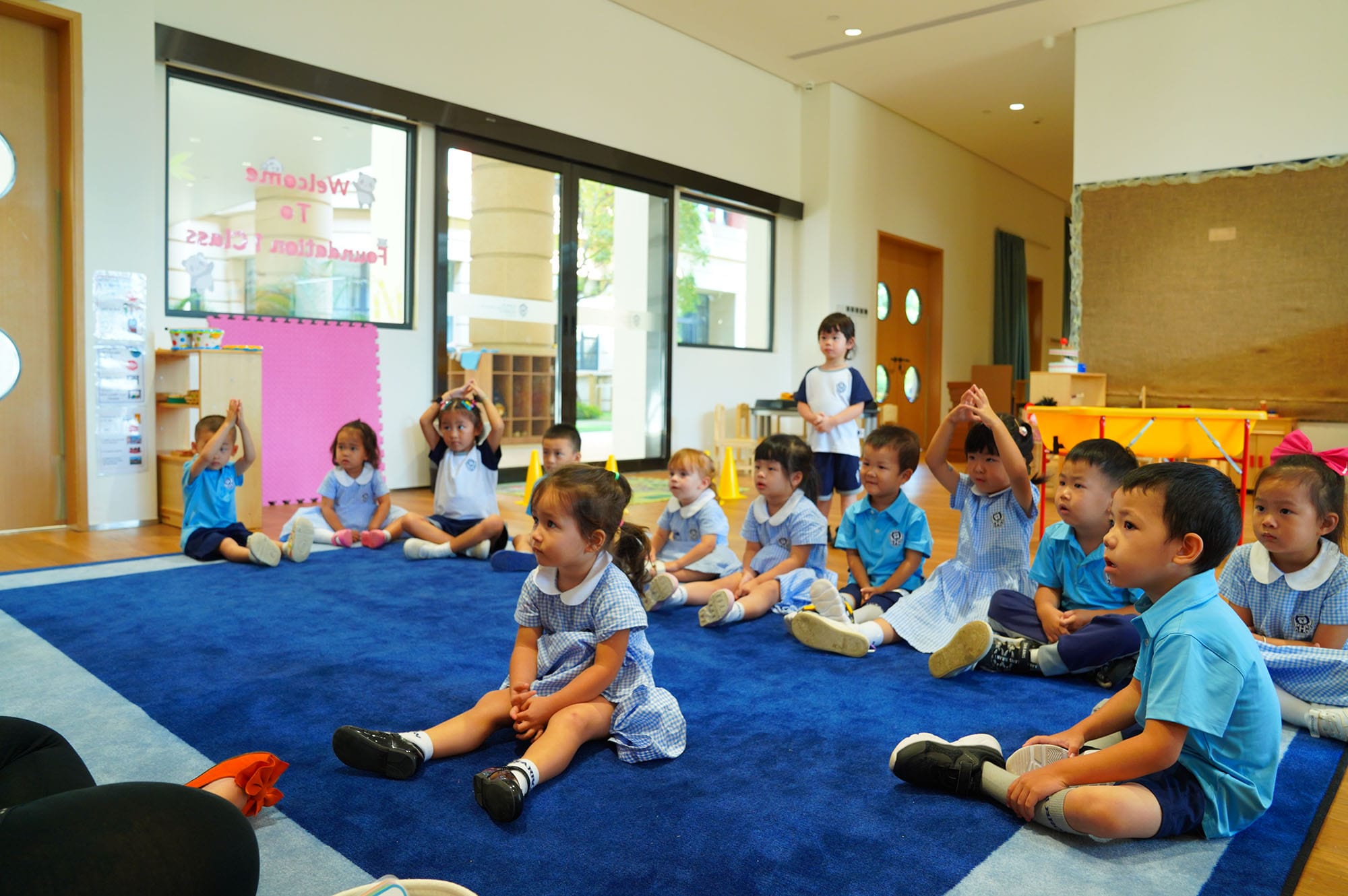 Growing up with children and fighting separation anxiety is also a "required course" for parents. Parents need to:
Tell the children the truth: tell them honestly that they are going to kindergarten today. Parents need to go to work, grandparents need to buy vegetables, and babies need to go to kindergarten. Let them know that everyone has to do their own thing.
Feel free to hand the child over to the teacher. When you send your child to kindergarten, you should leave decisively, don't be sloppy, and treat your child's crying calmly.
Picture books can help children better understand kindergartens.
Provide high-quality company for children: participate in children's games and reading as much as possible at home, and review the kindergarten together.
The adaptation period is a stage that every baby and parent has to go through. Although it may be accompanied by anxiety and struggle, this stage is also a key step for children's growth.
"Everything is child-focused" is at the heart of the work at Harrow Little Lions Early Years Centre. The education and teaching team of Little Lion is composed of teachers with many years of early childhood education experience and rich practical experience and theoretical knowledge, which can ensure that children grow up healthy and happy in the school environment.
In the new school year, we look forward to the little lions' progress and more friendship, care, and love with you!