On Children
"Your children are not your children.
They are the sons and daughters of Life s longing for itself.
They come through you but not from you,
And though they are with you, yet they belong not to you.
You may give them your love but not your thoughts,
For they have their own thoughts.
You may house their bodies but not their souls…"
–Kahlil Gibran
At the beginning of school years, children leave home for the first time and embark on a new journey in school. Many of them tend to get nervous about the new environment, and their parents can also get worried. 'Growing up is going on a journey away,' so how can parents work with their children to adapt to new environments? At this Thursday's Afternoon Tea with the Heads, Harrow Nanning's Head , Chinese Principal, and teacher representatives shared a cultural encounter with parents, sharing their experiences of bringing up children and helping them adjust to the separation together.
Love is common for parents both in China and abroad
The Head of HILA NN Mr Neil Clayton, who is also a parent of a new student, concluded what he learned as a father. Parents, both in China and abroad, are very concerned about their children on their first day at school. After escorting their children into the school, they as well may be reluctant to leave and linger outside the fence.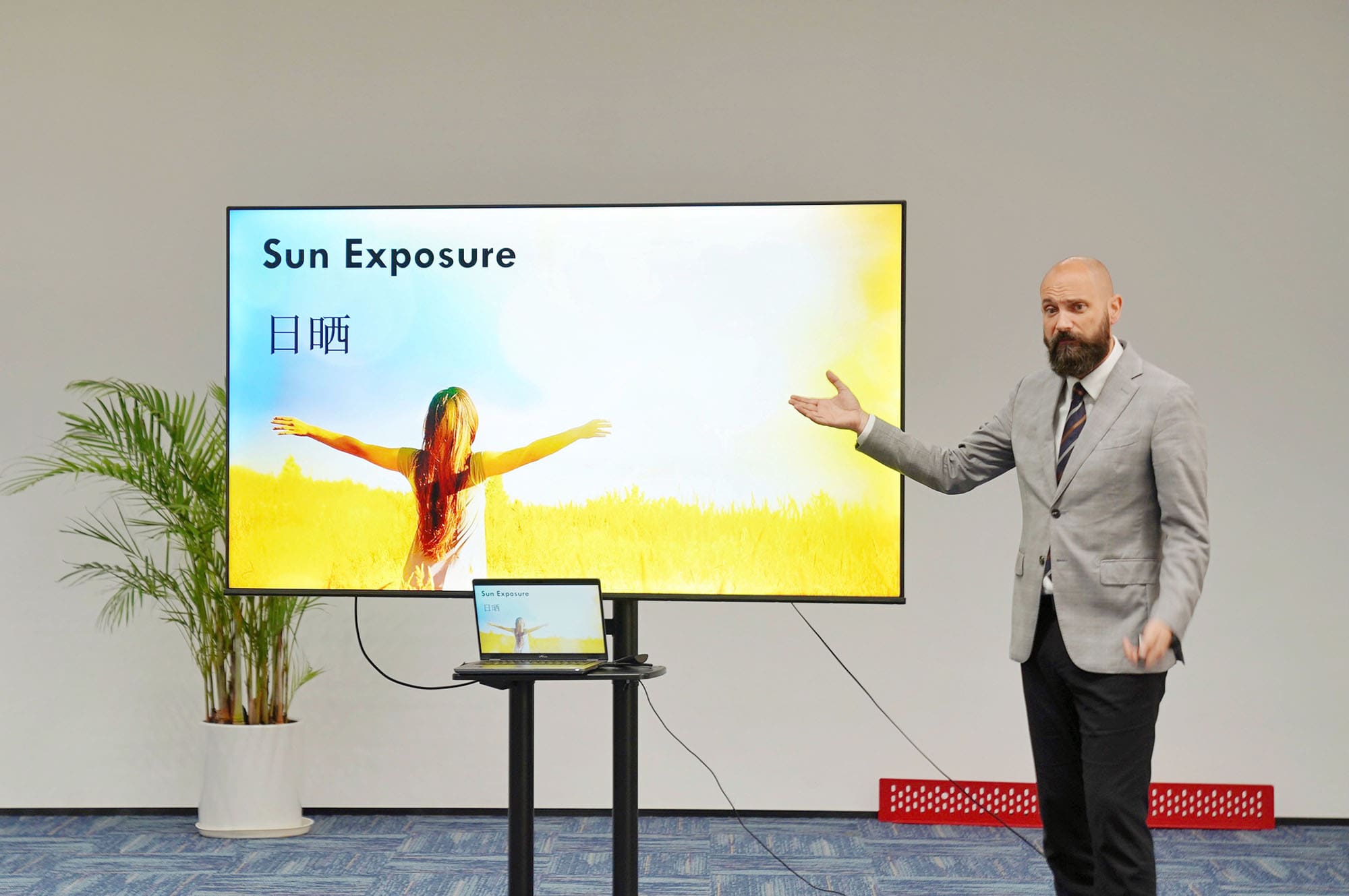 Whether the children are taken good care of, whether the air conditioning is set at too low a temperature, and whether the children are warmly dressed and properly hydrated are the main concerns parents who take perfectly good care of their children at home have when separated from their children. However, separation is also the beginning of development, and the Head Supervisor shared some of the differences between Chinese and foreign philosophies on childcare. For instance, parents put socks on their children to prevent them from getting cold. To Mr. Neil Clayton, he wonders whether it is the parent who feels the need to put on socks for children because of the cold weather, or the child who feels the need to wear them. It is more important to respect the child's wishes than to do what one believes to be the best for the child. Another example is sunbathing. In the UK, adults and children alike enjoy basking in the sun because they believe it promotes the body to absorb Vitamin E; In China, however, parents are concerned that prolonged time under the sun will damage their children's skin…
In addition, Mr. Neil Clayton explained the purpose and the regulations regarding surveillance and photo-taking on campus. The purpose of surveillance is to protect all children, both physically and psychologically. Children have their privacy, so the surveillance system is not intended for parents to always watch their children.
The parents started to think about the education among Chinese and Western culture discussion.
Best education can only be achieved through the collaboration of teachers and parents
As children entered kindergarten, the time that parents get to spend with their children shortened abruptly. Sheridan from K2 has some tips for parents on how to become good friends with their children.
1. Parents and teachers are a team and must work together to achieve the best results in education.
2. Parents should develop with their children some shared hobbies.
3. Parents should be more specific in their communication with their children, e.g. I will pick you up after your lunch.
4. Parents and teachers should guide children with positive emotions, as positive emotions are appealing.
5. Parents need to plan their time appropriately, spend time with their children, spend more time with them and interact with them
6. Setting a daily routine so that children can know what time to work and rest and establish a sense of order.
7. It is normal for children to cry. There are different types of crying (fake crying, attention-seeking, expressing sadness) and parents need to be able to distinguish between them. They should figure out what the crying is about and decide how to communicate.
Parents and teachers had an elegant afternoon tea time filled with cultural encounters.
Harrow Little Lions Kindergarten Nanning is committed to creating a diverse, intriguing and safe educational environment for children and to raising well-rounded 'little lions'.
Meanwhile, Harrow Little Lions Kindergarten Nanning hopes to provide more practical and fun educational experiences for both children and their parents, so that children can grow up happily in Harrow Little Lions Kindergarten Nanning .